Welcome to the first column of Hoops, Rap and Everything Black—a weekly column dedicated to exploring and celebrating basketball and hip-hop culture in its purest form along with elements of Black culture. For more about what you can expect on a weekly basis, read here.
When I was deciding how I wanted to kick the column off, I knew I wanted to take it back to the very essence of why we're all here in the first place: the love of the game. Over the years, I've played with a lot of people who love to ball, but there's one person who's separated himself from the pack. 
Seth Allen, former Maryland Terrapin, Virginia Tech Hokie and ACC 6th Man of the Year is the best player I've played with—and I've played with my fair share of killers. He was my backcourt partner for a few years in high school and someone I went through a lot of battles with on and off the court. I got a first-row seat to his rise from an overlooked prospect to an ACC impact player. I knew Seth was the perfect person to kick off this column.
It'd been a minute since he and I connected for a long conversation, so it was great catching up and hearing him walk me through his journey from his perspective. It all starts with the love of the game.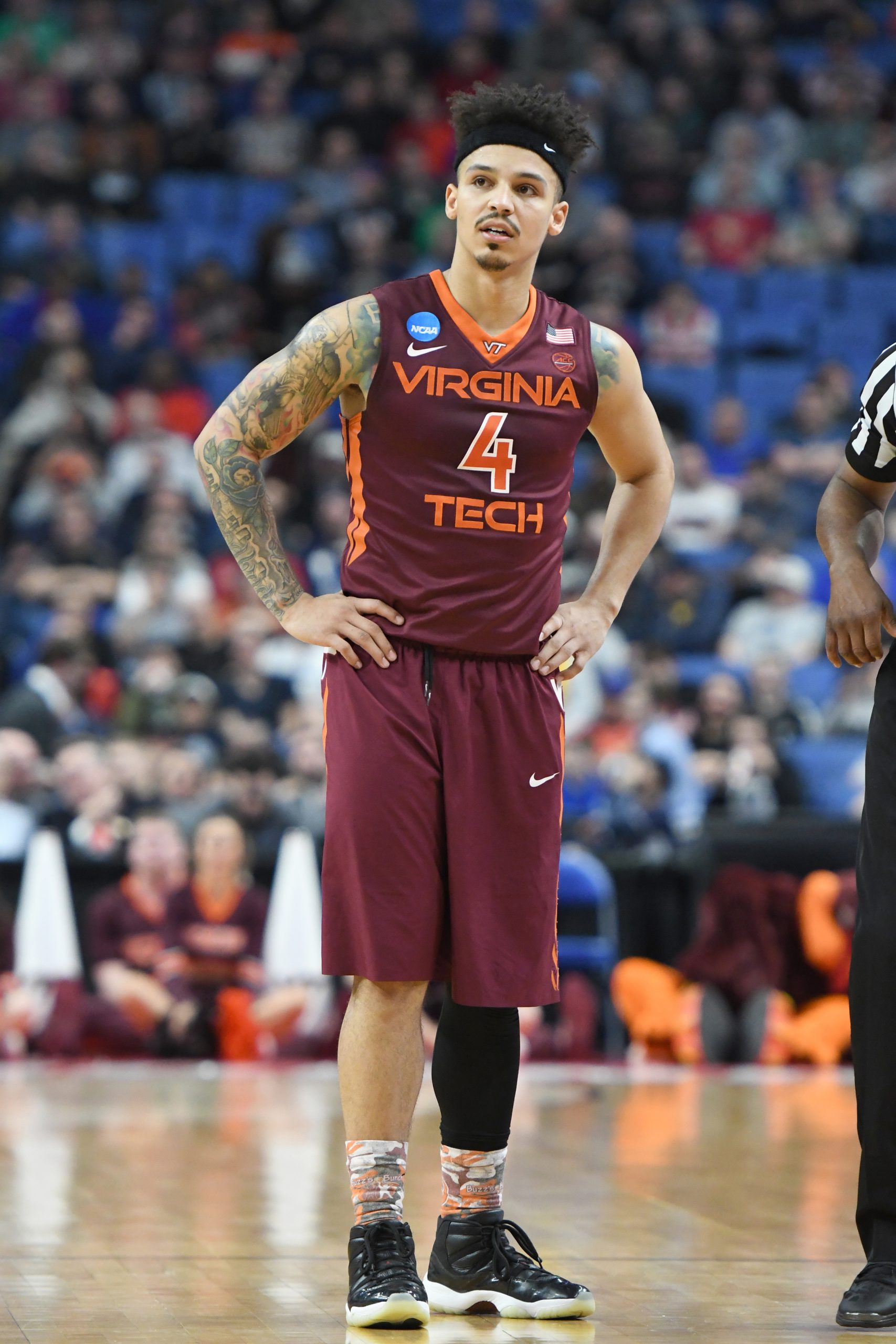 "My love for the game started young," Seth tells me. "Ball" was his first word. A basketball he got when he was four years old was the first Christmas present he remembers. And with a lot going on in his household growing up, basketball was the only thing that provided him with a sense of stability. "Basketball was the only thing that was consistent for me in life," he says. "I was always in different types of environments, and basketball was the most stable thing in my life. I was always around different people, but basketball was always the same."
There are elite hoopers all across the world. Make no mistake about it, Seth Allen is one of them. And nobody, I mean nobody, becomes elite by accident. You don't go from being an underrated 3-star prospect to Mark Turgeon's first Maryland recruit by accident. You aren't given the keys as an ACC freshman point guard by accident. You don't hit the game-winning free throws against No.1 ranked Duke, as a freshman, by accident. You don't become the top transfer on the market by accident. You don't become ACC 6th Man of the Year by accident. And you damn sure don't lead a Virginia Tech Hokies squad to their first NCAA Tournament berth in over 10 years by accident. 
Sure, he's a naturally skilled and gifted athlete. But that's rarely ever enough. Seth's basketball success, all of it, is rooted in his obsessive love for the game. Look up "for love of the game" and a portrait of Seth should pop up. 
He loved the game before he even knew. "At first I didn't even know I loved it or was good at it," says Seth. After getting enough compliments from his peers and adults around the neighborhood, he started to believe in his ability for himself. And he needed every ounce of confidence to help him overcome the challenges that'd stand in his way along his journey.
Seth's first real obstacle: a high school coach who sprinkled a healthy dose of doubt on his Division I hopes. Fortunately, that didn't deter Seth's ambition from striving to accomplish everything he set out to do. After his sophomore year, Seth transferred from C.D. Hylton in Woodbridge, Virginia to Fredericksburg Christian School (FCS) in Fredericksburg, Virginia, about an hour away from home. Once again, he'd find himself getting acquainted in a new environment. Once again, he relied on basketball to provide a sense of stability. And once again, basketball proved to be a reliable companion for Seth to lean on. After an incredible junior year and an impressive showing on the summer circuit, Seth committed to the University of Maryland in 2011, becoming the Terps' first recruit in the post-Gary Williams era. Seth would cap off a stellar two years at FCS with a resume that helped him earn his spot as the Free Lance Star's Player of the Decade for the 2010s.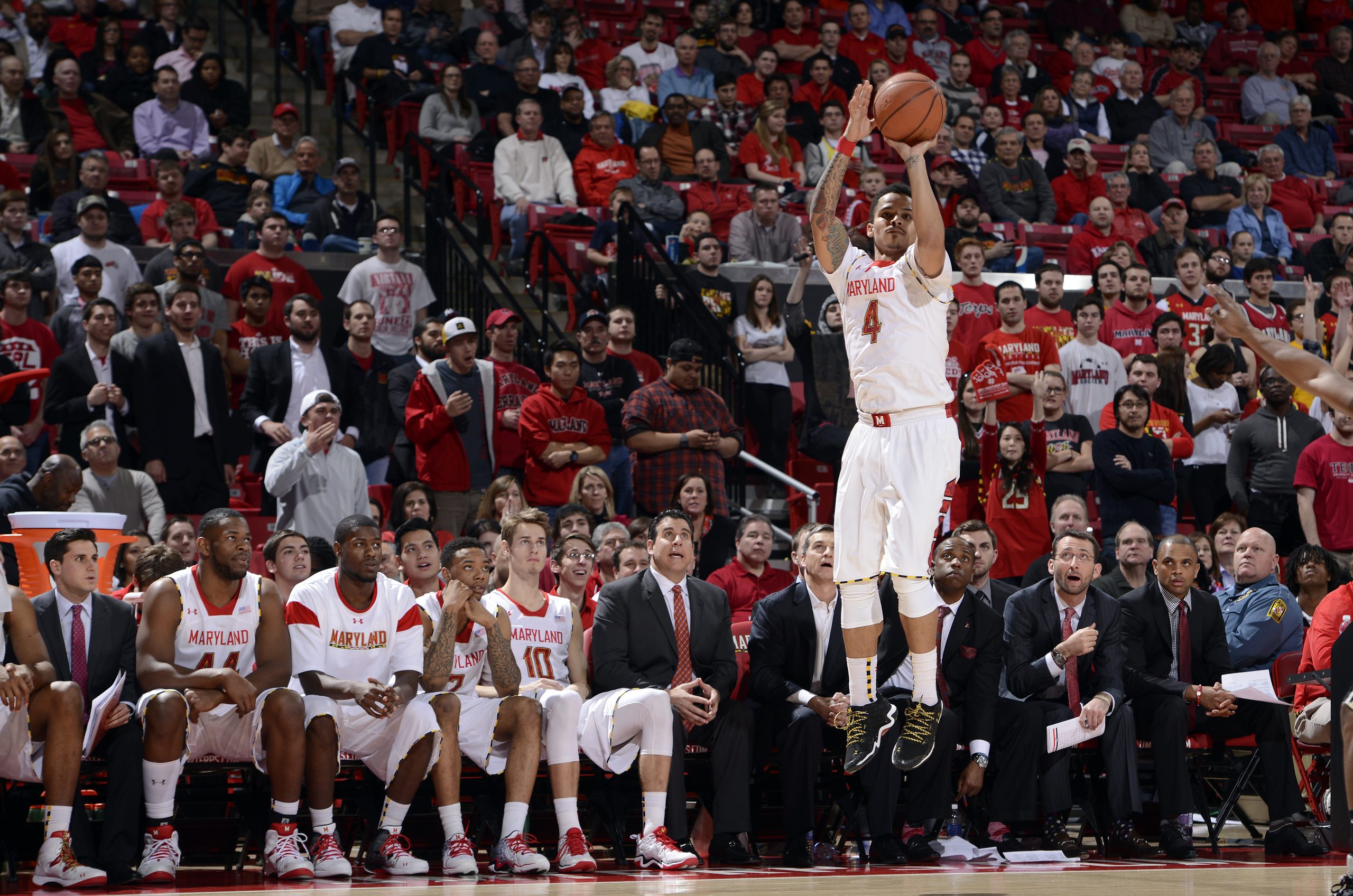 Despite his jaw-dropping performances night in and night out in high school, Seth arrived on campus in College Park with a lot of naysayers who were skeptical of his production translating to the ACC. "Out of high school, people were thinking I wasn't gonna be able to play my freshman year, and then I ended up playing and starting half the season," Seth recalls. "And then sophomore year… my love for the game grew the more I gave to it." He'd always been a gym rat, but at Maryland, he quickly learned that there were levels to this. "What the game is – you get out of it what you put into it and that's something I didn't fully understand at a young age," he says. "In college, every team practices and lifts weights. That's literally like the price of admission to being a college Division I player. So then it's about who's gonna do extra." Well – Seth did extra. And that extra paid off.
With Maryland announcing they'd be joining the Big Ten Conference, Seth decided he wanted to stay put in the ACC. At the time, it was the best conference in college basketball by a considerable margin. They also just added Syracuse, Louisville and Notre Dame from the Big East. On top of that, it was important that his family could easily travel from their Northern Virginia hometown to his games along the Atlantic coast. Seth was the pick of the litter of all the 2014 transfers and received interest from many of the top schools in the country. So when he committed to Buzz Williams and Virginia Tech, who had just finished 2-16 in conference play, over NCAA Tournament mainstays like UVA, Syracuse, Baylor and others, many people questioned his choice. But Seth's decision was calculated. "It was like, 'I want to stay in the best league. And you know what? I'm gonna go to the worst team in the ACC and show everybody I can turn this team around,'" says Seth.
Another change of scenery. Another new environment in which he'd have to find his place. Another moment in which Seth had to rely on his love and trust in basketball to provide a sense of security amid so much uncertainty. Another instance of basketball proving its loyalty to Seth. 
Seth proved to be a man of his word. As a junior In his first year leading the Hokies, after sitting out a season under the old transfer rules, they did a complete 180. They went from second to last in the conference to a winning record and finishing in the top half of the ACC, barely missing out on the Big Dance before being invited to the NIT and advancing to the second round. It's one of the biggest program turnarounds in ACC history. But the job wasn't done. There were higher heights to reach. And Seth knew that if he wanted to reach them, he had to take his commitment to another level. Loving the game wasn't enough, he had to fall in love with the process.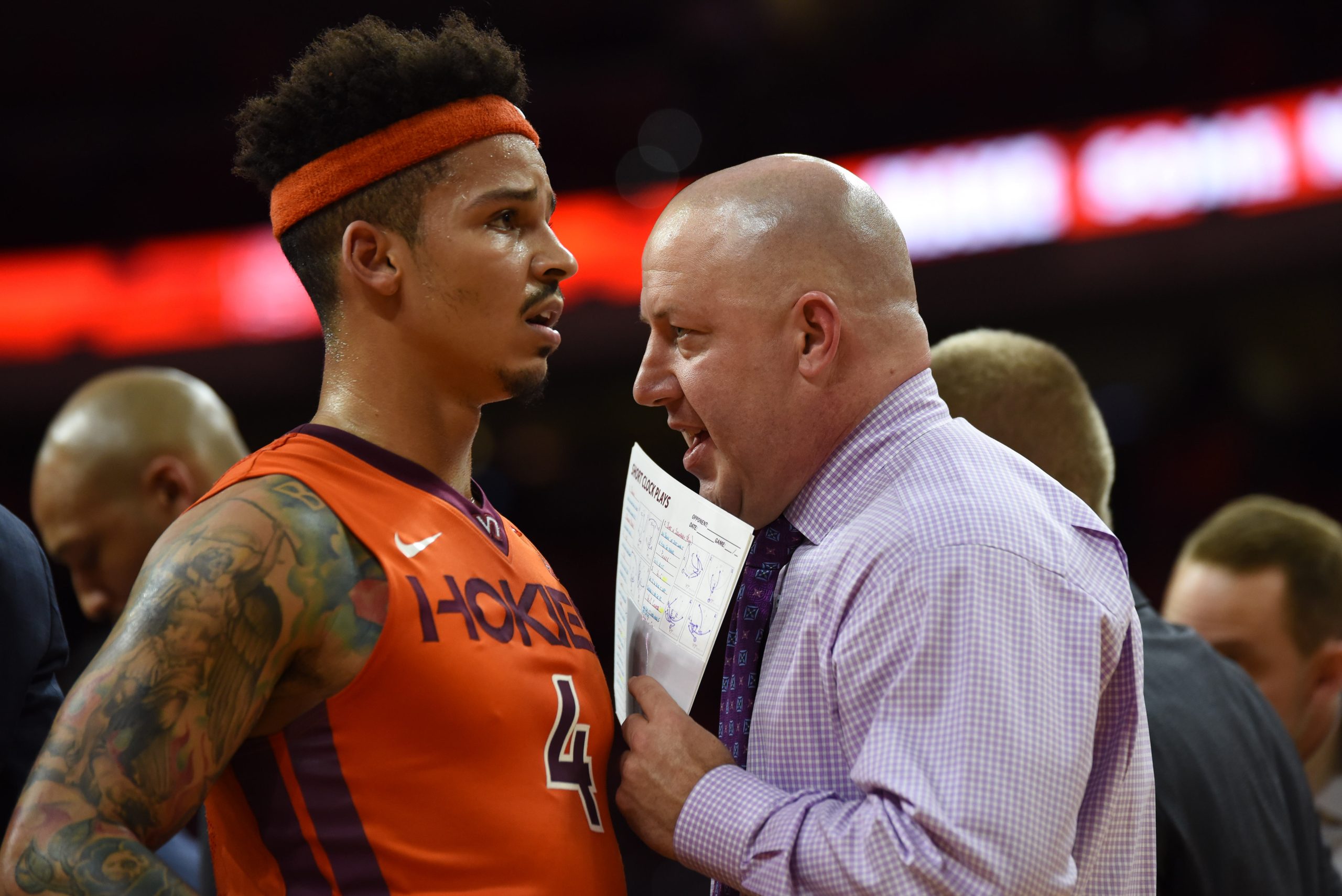 Seth upped the ante in his approach to the game. "I would say the moment really locking in was my senior year," Seth says. "I deleted all my social media. I really was sleeping in the gym." Seth was able to bring it all together the following season, his senior year, becoming the nation's most lethal player in the clutch for the 2016-17 season with about eight game-winning clutch time buckets. His heroic performances helped him earn ACC 6th Man of the Year and helped Virginia Tech clinch their first NCAA tournament berth in over 10 years. Mission accomplished.
But the story isn't over. Not even close.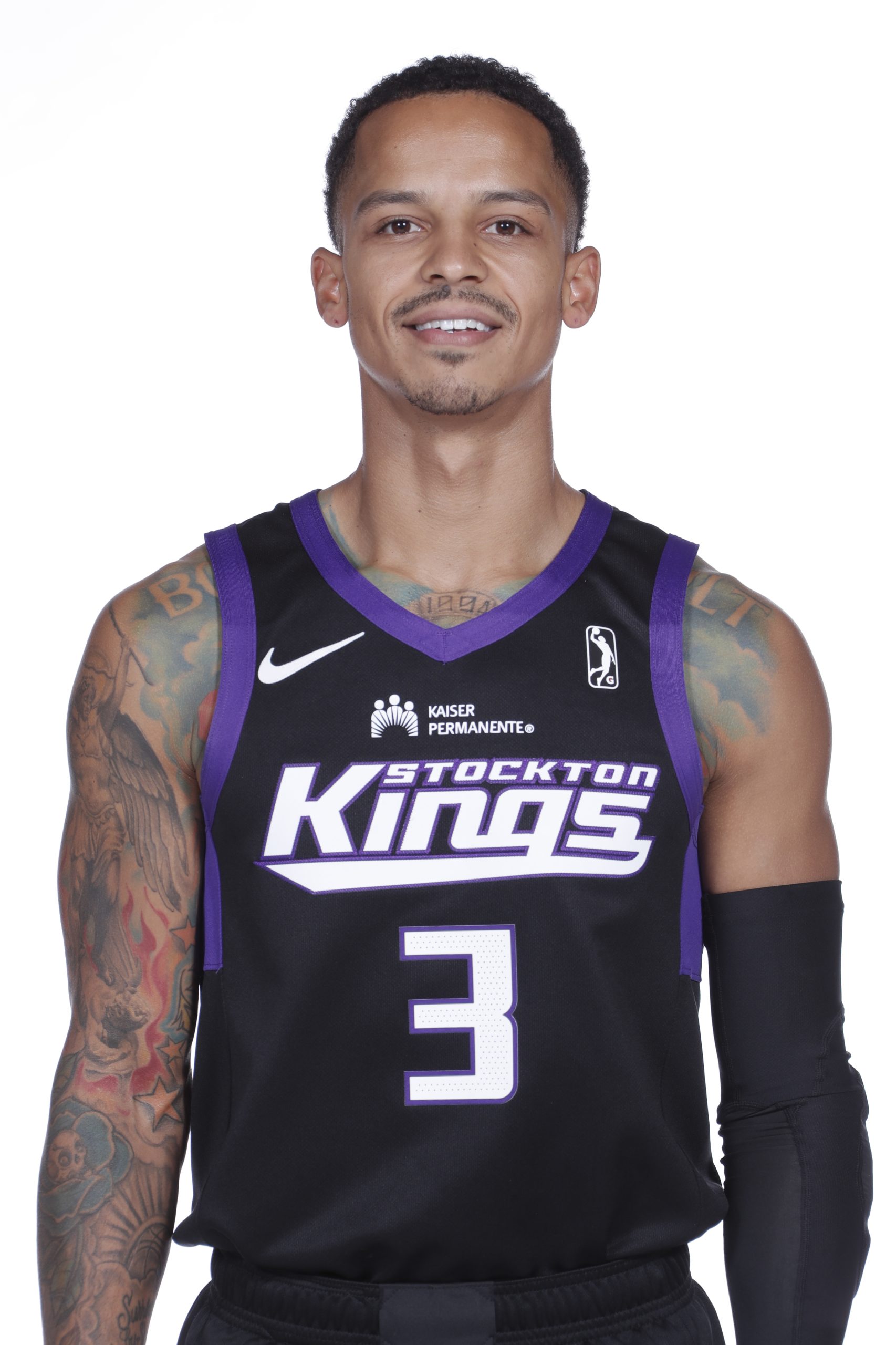 At 29 years old, Seth has continued to find ways to get better and evolve his game. "In your late 20s, you get to start figuring out what you're really good at," says Seth. His love for the game has only grown and shown up in new ways, too. He's built a sustainable pro career that has spanned seven countries thus far, and a short stint in the G-League after being drafted by the Stockton Kings. Seth has given all he's got to the game, and he has a lot more to give. "Until the ball stops bouncing, I'm still playing," he says. "I love the game so much, so when I stop playing, that's going to be a big moment. I want to play as long as I can. And then I know once everything's all said and done, like, 'okay, I gave the game everything I had.'" 
Even then, his career in basketball won't be over.
After he's done playing, he intends on coaching and teaching the game. He speaks extremely highly of those who have poured into him and helped him get to where he's at. "I was blessed to be around really good coaches and have really good guidance," says Seth. He's maintained his relationships with his coaches, and he's made them all aware of his intentions on coaching down the line. It helps that he's a sponge and takes pride in being a student of the game. He was the only one taking a notebook and pen to every team meeting, soaking up game from veteran coaches in hopes of becoming one when the time is right. 
"I want to teach the young guys and I want to see how much the game is going to evolve," says Seth. "Basketball players are artists. If you teach them the right way to play and then let them be the artists they are, then magic and beautiful stuff comes out of that."
But what he can't do is teach someone to love the game. That's a choice they have to make for themselves. What Seth can do, however, is continue to love the game himself and good things will come out of it like they always have for him. Seth owes it all to basketball. "This ball, since I was four, took me so many places," he says. "No matter where you go, even if you don't speak the language and can't talk to the people, basketball has always been the same."
Take care of the ball and the ball will take care of you. Love the ball and the ball will love you. Seth knows this better than anyone.
Photos via Getty Images.
---
Curtis' Corner:
Hoops: This is your opportunity to get on the hype train early. MiLaysia Fulwiley is a PROBLEM! The South Carolina freshman put the nation on notice with her college debut and is primed to help the South Carolina women's basketball program stay among the elites in the country for years to come. 
Rap: I've had Westside Gunn's "And Then You Pray For Me" album on repeat since it dropped. It's niche, but a banger. Go bump that one time!
Everything Black: SLAM, in partnership with The Local Gallery Toronto, just opened The Local Gallery NYC a couple of weeks ago. It's a year-round art gallery that will always be filled with art that's inspired by the game of basketball. The legendary Spike Lee pulled up and copped a custom New York Knicks jersey puffer vest, created by Jocelyn Hu. Spike even rocked it at the game on Wednesday for Wemby's Madison Square Garden debut. 
Pull up and checkout the gallery on 43-42 12th St, Queens, NY 11101.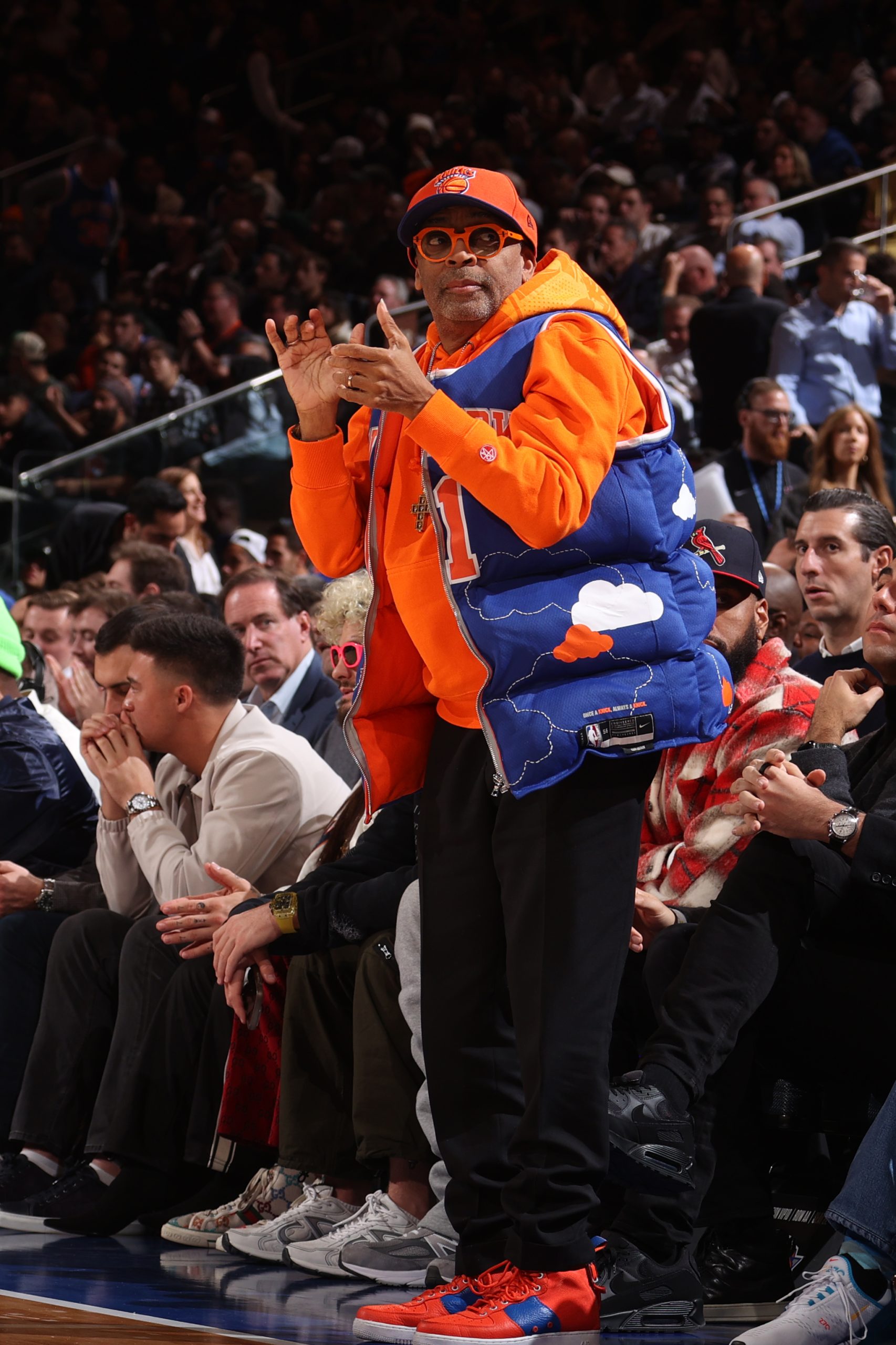 Here's the official Hoops, Rap and Everything Black playlist. It'll be updated weekly with each column. Add the playlist to your library to stay in the know, and be sure to follow SLAM on Spotify.